ABOUT IMI LO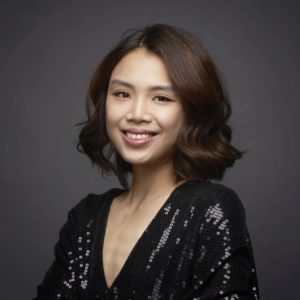 Imi Lo is a Psychotherapist, Art Therapist, and Consultant for emotionally intense and highly sensitive people. She is the author of Emotional Sensitivity and Intensity, available in multiple languages; and The Gift of Intensity (2021). Imi specializes in emotional intensity, high sensitivity, giftedness, complex trauma (CPTSD), and personality disorders.
She is qualified as a Psychotherapist (UKCP), Art Psychotherapist (ANZACATA), Schema Therapist (ISST), Philosophical Counsellor (NPCA), Mentalisation-based Treatment Practitioner (BPC), Supervisor and Mindfulness Teacher (MBSR, MBCT). With more than a decade of experience, she has worked in the NHS, charities, and other mental health settings. Now, as an independent consultant, she works holistically, combining East and Western philosophies with psychological and spiritual healing modalities.
Imi is the recipient of multiple scholarships and awards including the Endeavour Award by the Australian Government. She has been consulted and featured in publications such as The Psychologies Magazine, The Telegraph, Marie Claire, and The Daily Mail.
Leaving home at a young age, Imi has lived and worked in the UK, Australia, Taiwan and Hong Kong. She has been a school therapist, suicide counsellor, social worker, artist, mindfulness teacher, yoga instructor, and psychotherapy trainer.
She founded Eggshell Therapy and Coaching, where she works with intense people from around the world.
More about my professional footprints
Hi! I am Imi, and I am committed to your transformational journey.
I have spent my professional life of over a decade in pursuit of answers to one question: 'How to best serve people who are emotionally intense?'
After being a clinical psychotherapist for more than a decade, my work has evolved beyond the conventional medical model to include a forward-looking, coaching component.  Our work should not be just about curing a disease but supporting you to thrive emotionally, socially and spiritually. We may address the past, the pain of alienation and not fitting in, the emotional triggers, and the body-mind disconnection. But after healing, we also want to think about thriving. Thus, we will talk about your hopes and dreams, your inner strengths, and most importantly how to harness your creative potential so you can feel fully alive.
After gaining the Master of Mental Health (School of Medicine, University of Queensland) in Australia, I have expanded my knowledge and skillset to include various modalities, such as healing through creative arts, schema work, EMDR, sand tray, Jungian symbol work, dream analysis, personality typologies like the Enneagram, MBTI, and philosophical coaching. At the moment, I am pursuing a Master in Buddhist Studies, which adds a spiritual dimension to my work. (I do not consider myself a 'Buddhist' and do not preach any religion, but I enjoy learning about world philosophies and draw from the wisdoms they offer)
I used to work within the mental health system and specialised in working with people diagnosed with personality disorders, particularly Borderline Personality Disorder. My aspiration to change the way we think about this 'disorder' came from repeatedly seeing intense people being misunderstood, marginalised or described as having 'personality defects'. Hearing pejorative labels such as 'manipulative' or 'attention-seeking', and seeing people who do not fit neatly into diagnostic criteria slip through the cracks of the system deeply frustrated me. My experience in the public health system has inspired me to break away to forge a different path, where I hope to initiate a paradigm shift, away from the model of pathologies.
My experience is grounded within various settings in the mental health sector. I was a practitioner within an NHS Community Mental Health Team in London, Mentalisation Therapist in a Personality Disorder Specialist Team (NHS), Wellbeing Centre Officer in Mind (UK Mental Health charity), and a Crisis Counsellor with the Samaritans Suicide Crisis Intervention Centre. I have also sat on the Board of Directors for Emergence, a personality disorder service-user led organisation. I founded Eggshell Collective, a BPD support group that had run successfully in Central London for three years. Leaving my job in the National Health Service and ending the conventional academic path to pursue my passion have allowed me to work in a holistic, creative and authentic way.
I value clarity and openness, and I am a great believer in sharing knowledge with you, as well as actively engaging with your existential and day-to-day questions. Instead of taking suggestions straight from theories, I weed out the jargons and or overly complicated elements, to include only what I know to be effective and will resonate best with you. After all, underneath all the techniques, it is our relationship and the genuine feelings between us that create changes. I cannot hide behind theories and you will know it if I do.
Every day, I devote all my enthusiasm and resources to this work with intense people from around the world. I am grateful that I get to sit alongside many creative and intelligent individuals, fulfilling my mission to liberate them from the bind of negative patterns and to live full and authentic lives.
If you are interested in my journey and what has got me here, I wrote about some of my personal histories and struggles here, and spoke about my childhood experience and journey in some of the following interviews:
A deep and raw conversation with the brilliant Adam Williams from Humanitou where I talked about my childhood, my experience of leaving home at a young age, being a foreigner, having a false sense of conformity. The take-home message is we ought to grieve who we're not, and embrace who we really are.
An interview on a podcast for modern childfree women in which I shared mypersonal values, and the stigma I had faced as an Asian woman.
I look forward to being with you!
Imi
PROFESSIONAL AND ACADEMIC AWARDS
Tung Lin Kok Yuen Postgraduate Scholarship, 2020
Fellowship of the Royal Society of Arts (FRSA), 2018 – Royal Society of Arts, London
Dean's Commendation for High Achievements- University of Queensland, 2011
Endeavour Award (International), 2010 – Australian Government
Dean's List Recipient 2009, School of Social Work, CUHK
HSBC Social Work Scholarship, 2008, 2009
Social Work Departmental Prize, CUHK, 2008, 2009
Class Scholarship, CUHK, 2008, 2009
Formal
Edu
cation
Master of Mental Health
          Distinction; Awarded the Dean's Commendations for High Achievement
          School of Medicine, The University of Queensland, Australia  
Postgraduate Certificate in Psychological Studies      
          Middlesex University, UK
Postgraduate Diploma in Psychology
          Granted MBPsS, Graduate Basis for Chartered Membership; University of Derby, UK
Bachelor of Social Science- Social Work (Hons)
          First Class Honour; Completed with scholarships; The Chinese University of Hong Kong
Yale Summer Art Program 
          Distinction; University of Yale, US
Bachelor of Creative Arts (First year)
          University of Melbourne, Australia
Certificates and Diplomas 
Certificate in Psychotherapy Clinical Supervision
Metanoia Institute, London UK
Certified Schema Therapist
International Society of Schema Therapy
Advanced Diploma in Contemporary Psychotherapy
Beeleaf Institute for Contemporary Psychotherapy, London UK
Certificate in Logic-Based Therapy (LBT)
The Logic-Based Therapy & Consultation Institute/ National Philosophical Counseling Association (NPCA)
RO- DBT (Radically Opened Dialectical Behavior Therapy) Level 1 (In Progress)
Radically Open
Gottman Couples Therapy Level 1 Training
The Gottman Institute
Full Three-parts Eye Movement Desensitisation and Reprocessing (EMDR) Training
EMDR International Association (EMDRIA) and EMDR-Europe Association  
Mentalisation-based Therapy (Advanced) Training
Anna Freud Centre, University College London (UCL), UK
Using the Enneagram in Psychological Assessment and Practice  with Helen Palmer
Union Institute & University
Psychosynthesis (A Psyho-spiritual model to therapy) Foundation
The Institute of Psychosynthesis, UK
Neuro-linguistic Programming (NLP) Master Practitioner
Beeleaf Institute for Contemporary Psychotherapy
Working Successfully with Addictions
Beeleaf Institute for Contemporary Psychotherapy
LGBT Counselling and Transgender Awareness Training
London Friend, UK
Principles and Practice of Ericksonian Hypno-Psychotherapy
Beeleaf Institute for Contemporary Psychotherapy
Applying Enneagram in Coaching and Counselling
Training by Bob Yip, InnerSpace HK
Qualifications in BUDDHISM/ Mindfulness-Based METHODs
Mahayana Buddhism (Distinction)
University of Hong Kong
Buddhist Ethics, Indian Buddhism, Early Buddhism, Study of Important Buddhist Meditation Texts
University of Hong Kong
Mindfulness-Based Cognitive Therapy (MBCT) Clinical Training
Oxford Cognitive Therapy Centre
Mindfulness-Based Stress Reduction (MBSR) Professional Internship
Openground Australia, University of Massachusetts Medical School
Heart-mind with Mindfulness: Clinical Applications of Mindfulness
Mindfulness Centre, Australia
Art Therapy Training
Trauma-Informed Art Therapy
Trauma-Informed Practices and Expressive Arts Therapy Institute
Supervision Training for Art Therapists
British Association for Art Therapists
Intensive Mentalisation Training
British Association for Art Therapists, UK
Psycho-Educational Approach to Art Therapy  
British Association for Art Therapists, UK
Qualifications in Holistic Health
I am enthusiastic about combining ancient body-mind wisdom with modern psychology in my work.
As a mindfulness teacher, I have delivered mindfulness training programs in special education units, mental health charities such as Mind, and in the local communities.
I am also a Yoga Teacher (RYT 200), and a Master-level Reiki practitioner. I have been trained in various holistic healing modalities such as herbal remedies, aromatherapy,  and energy work.  I am also an Enneagram counsellor and trainer, it is a powerful and dynamic system that is close to my heart.
Teaching and Supervision
I have delivered lectures and workshops for trainee therapists seeking accreditation as a faculty member of the Beeleaf Institute, an accrediting authority of the UK Council for Psychotherapy (UKCP). Some of the topics I have covered include Human Development, Psychopathology, Attachment theories, Personality Disorders and Suicide crisis management With students' consent, the following are testimonials for the workshops I have delivered:
Imi has an incredible wealth of knowledge and talent in her subject areas, and she shared it with us in a totally accessible way that felt inclusive & respectful at all times. Her humility compassion & warmth blended with her expertise and professionalism throughout. It was a thoroughly enjoyable & informative learning experience…
— Lesley C., Lead family support worker at London Borough of Kensington and Chelsea
Insightful, brilliantly delivered, flowing with compassion and understanding, giving us time to digest this complex area of therapy. Thank you so much Imi.
— Ed Luttrll, Director & Principal Coach at BlueTouchPaper Consulting
EXPERIENCE PRIOR TO STARTING Eggshell Therapy and Coaching
Psychotherapist – NHS Personality Disorder Specialist Team

Trainer and Module Leader – Beeleaf Institute of Contemporary Psychotherapy

Non-Executive Director- Emergence Plus

Clinical Practitioner- NHS Personality Disorder Community Team

Social Worker/ Care Coordinator- NHS Community Mental Health Team

Founder – Eggshell Collective, London BPD Sharing Group

Suicide Counsellor – Samaritans Suicide Crisis Intervention Centre, HK

Psychotherapist- London Friend (LGBT Charity), UK

Wellbeing Centre Officer– Mind, Richmond Royal Hospital, UK

Mental Health Mentor- Randstad Student Support, UK

Assistant- NHS Eating Disorder Inpatient Unit

Art Therapist- Tennyson Special Education School, Australia

Counselling Practitioner- Centacare Family Services, Australia

Taipei Psychiatric Hospital Drug & Alcohol Unit, Taiwan
Publications
Emotional Sensitivity and Intensity; Published by Hodder and Stoughton, February 2018
"A heuristic and art-based inquiry: The experience of combining mindfulness practice and art-making"; Published in The Australian and New Zealand Art Therapy Journal 2011 (Volume 6)
"An LBT Session with a Client Going Through a Breakup"— Published in the International Journal of Philosophical Practice, Vol 6, No.1, Spring 2020
Introduction for the Art for Mindfulness Colouring book series.
Newspaper and magazines
Exclusive Interviews:
– The Third Factor Magazine; From Hiding HSP to Gifted Leader (A brilliant piece on overexcitabilities, intensity, shame and more), March 2002 
– The Daily Mail, UK: Why it's time you were proud of being a drama queen! Social misfits are unfairly maligned so says the author of a new book, Feb 2018
– BloomTime : Hypersensible et heureux (In french)
– The Native Society: Thought Leader Interview, Nov 2018
Features, Media Consultations and Mentions:
-Metro UK, Emotional contagion: What you need to know about catching feelings online, Feb 2021
– Psychologies UK: Sensitivity is my Superpower, Nov 2017- Womankind Magazine: Why Sensitivity is a Gift (in print), Winter 2019/2020
– The Telegraph UK: Borderline Personality Disorder: 'I couldn't deal with the rollercoaster in my head', Feb 2015
– Marie Claire UK: 'How to Toughen Up', Issue March 2016
– i-D Magazine: 'Shadow Work' is the latest self-care trend, May 2021
– Rewire.org: Are You Catching Other People's Feelings?, Nov 2018
– Happiful Magazine: Emptiness and Borderline Personality Disorder, April 2017
– The Ambient; On smart light and how colour affects our mood, Feb 2018
– Refinery29: How Do You Know Which Therapy Is Best For You? Jan 2017
– The Debrief Magazine: The realities of dating when you are struggling with your mental health, May 2016
– Study Breaks: Being Too Much: How Do You Deal With Emotional Intensity?, Oct 2018
Podcast
–Sex and relationships for the emotionally intense/ highly sensitive person, Sex Unshackled ; (a thorough review of what Emotional Intensity means, followed by a discussion of challenges intense people face in relationships and sex.)
– "What Your Reactions Say About You" Podcast Interview, We Do Hard Things Podcast
– A deep and raw conversation about my personal journey, Humanitou Podcast
– Being intense, being different, remaining single and childfree,  Honest Uproar
– What is Emotional Intensity?, Students of Mind Mental Health Podcast
– Empath's Alchemy Podcast: If It Ain't Broke…
Youtube
– What is Emotional Intensity and How to Embrace It, the Corrie Lo Show
– Video Interview on The Naive Society
– On Gifted Women and Impostor Syndrome with Twinky Tus
– On Invisible Childhood Wounds, with Twinky Tus
– On Being Intense and Parenting, with Ashleigh Boyd
Radio
– Talk Radio Europe Live Interview, about the value of sensitivity in today's world. March 2018
– MX Brisbane, AU: Interview as an artist/ art therapist, 23rd November, 2010
– 4 ZZZ Radio, AU: Radio Interview, aired on 12 June 2011
– My work also appears on online resources including Psychology Today, Psych Central, Counselling Directory, The Elephant Journal, The Tattooed Buddha, and Selfgrowth.com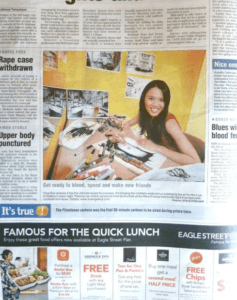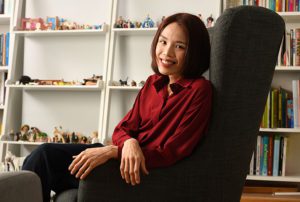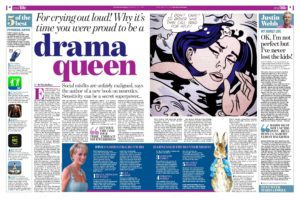 Current Memberships
The Australian, New Zealand and Asian Creative Arts Therapies Association (ANZACATA)
The United Kingdom Council for Psychotherapy (UKCP)
The Community for Contemporary Psychotherapy (CCP)
International Society of Schema Therapy (ISST)
Association For Contextual Behavioral Science (ACBS)
The British Psychological Society (BPS)
Australia Global Alumni
Past Memberships
Health and Care Professional Council (HCPC)
British Association of Art Therapists (BAAT)
Royal Society of Arts (RSA)
EMDR Association UK & Ireland
American Art Therapy Association (AATA)
British Association for Counselling and Psychotherapy (BACP)
The UK Association for Humanistic Psychology Practitioners (UKAHPP)
Hong Kong Social Workers Registration Board
Australia Endeavour Awards Alumni Network
British Mensa
Thank you for being here, and I look forward to meeting you!
Imi
---